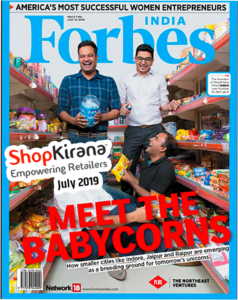 Kisan Kirana started from its humble beginning in Indore and flourished into a major staple brand In India. Our journey started in 2018 with a quest to empower millions of farmers and consumers. Kisan Kirana has revolutionized the agro-based industry within a very short span. We have created a smooth supply chain where the farmers are linked directly to consumers. This helps in eradicating middle man and provides quality products to consumers.
Our portfolio boosts a strong platform of staple consisting of cereals, rice, dry fruits, poha, sabudana, instant mix, spices and pulses. Kisan Kirana promises assured quality and healthy products to the masses at a value unmatched by anyone in the market.
Our core values of integrity and continuous improvement makes us a prestigious name in Fast Moving Consumer Industry. We also take pride in our strong supply chain partners and consumers who have pushed us to do better.
Our core values

OUR VISION
To empower Indian retailers with power of technology and supply chain innovation.
OUR MISSION
To equip and integrate Indian retailers with latest technology
Improve the margins, productivity and sales of our customers
Increasing competitiveness of customers by optimizing inventory, space, aesthetics
Providing affordable value added services like logistics, banking, loan, IT, ordering
To be a retailer centric organization
VALUES
Mission Obsession : We are obsessed with our mission of empowering retailers with the latest technologies, tools, knowledge & innovation.
Simplify : We believe in making every stakeholder's life easy and productive by creating the simplest tools, systems & processes.
Conviction with Humbleness : We believe in taking a tough business decision and putting our thoughts across but we are polite while doing it.
Execution & Growth Focused : We believe in action vs. discussion. We are a growth-oriented organization.
Integrity : We believe in doing our best in the most honest way even when no one is watching.
Respect : We believe in earning and giving respect to our behavior and business performance. We aim to be the most respected organization among stakeholders.